Sam & Aimee
Garstang Wedding Photographer
Sam and Aimee had their beautiful day at Garstang Country Hotel and Golf Club. This is one of Garstang's most popular wedding venue's and I have shot several weddings here. It is also where I was married nineteen years ago!
I had initially met Sam & Aimee during a wedding fayre I was exhibiting at the Preston Marriott Hotel with Wedding Fayres of Lancashire.  Mum and Dad were on hand and everyone had a good look at my images before they decided to book me.
Sam and Aimee had their Pre Wedding Shoot at Beacon Fell on a beautiful Spring Evening and we were lucky enough to have the most amazing sunset for their shoot.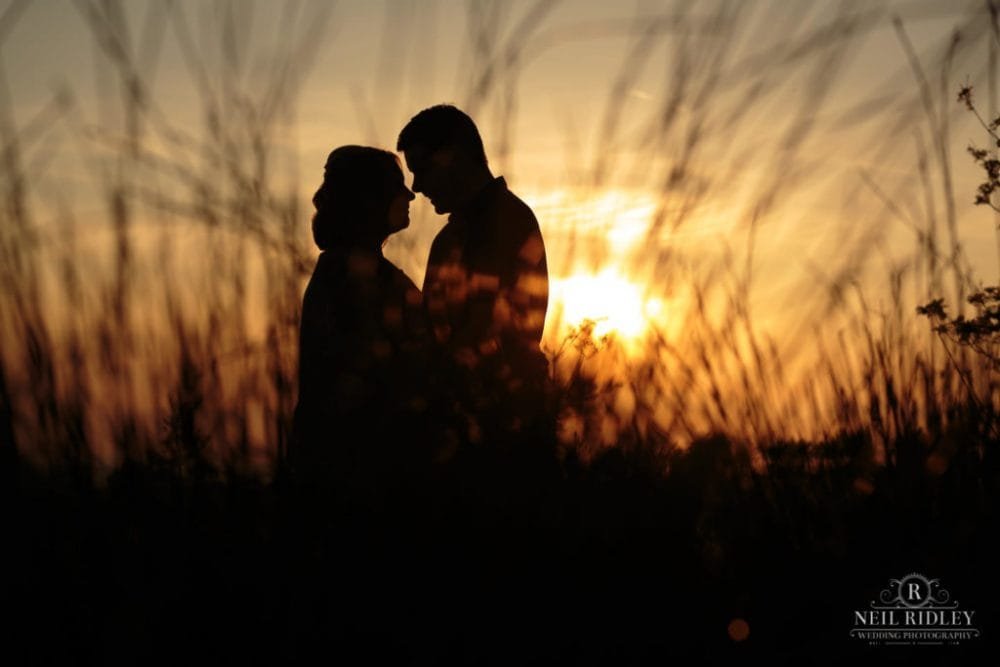 Aimee's bridal preparations were due to start very early in the morning, so after setting my satnav with their postcode, away I went.  I have since learnt not to trust sat-navs in rural areas!  There are far too many single track roads in England!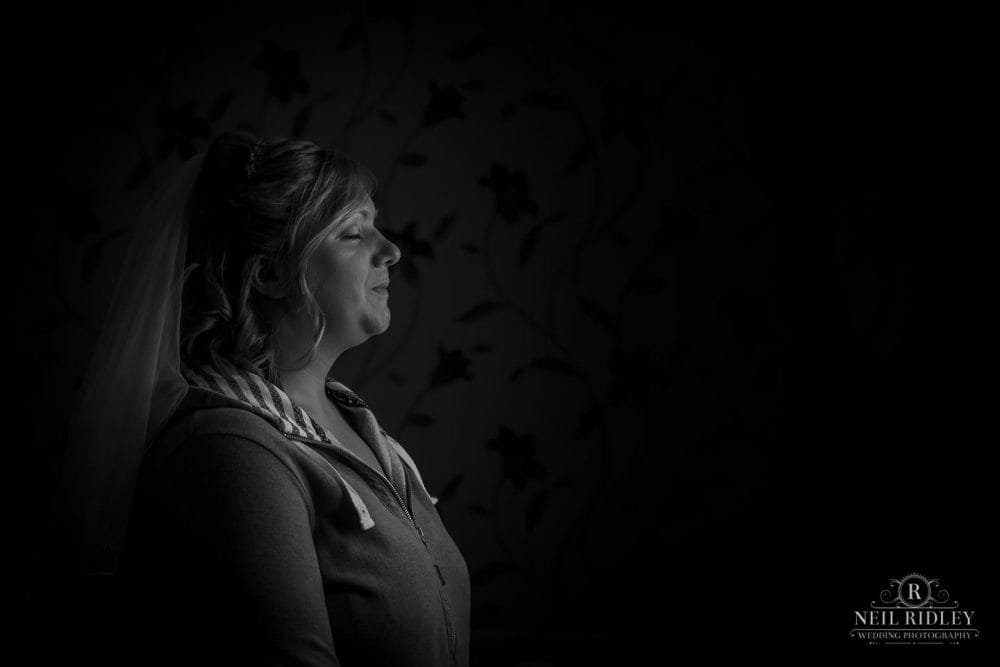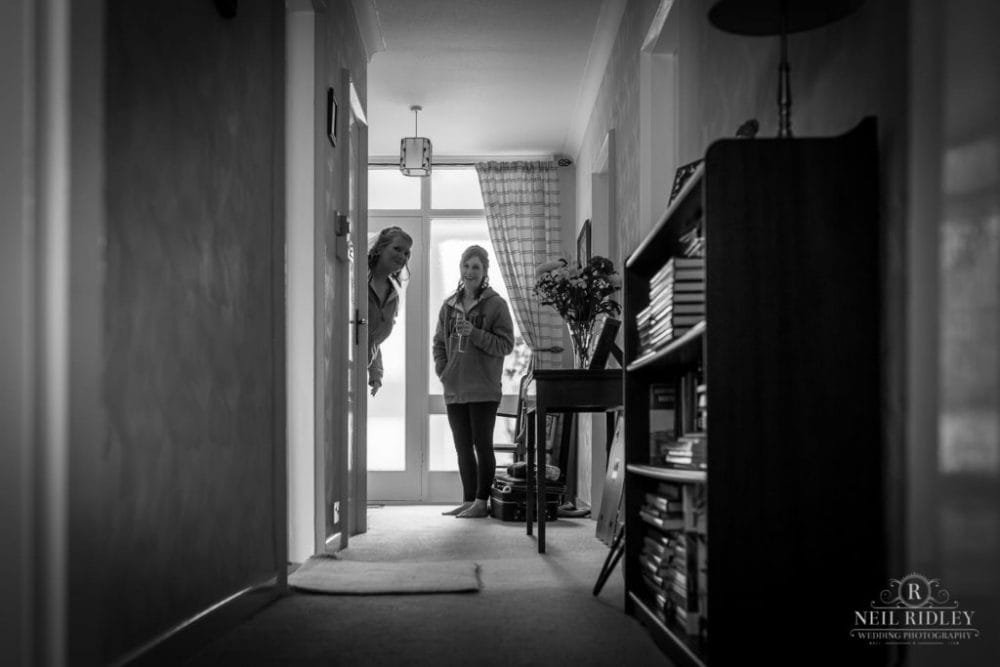 Aimee was joined at her parent's house by her two Bridesmaids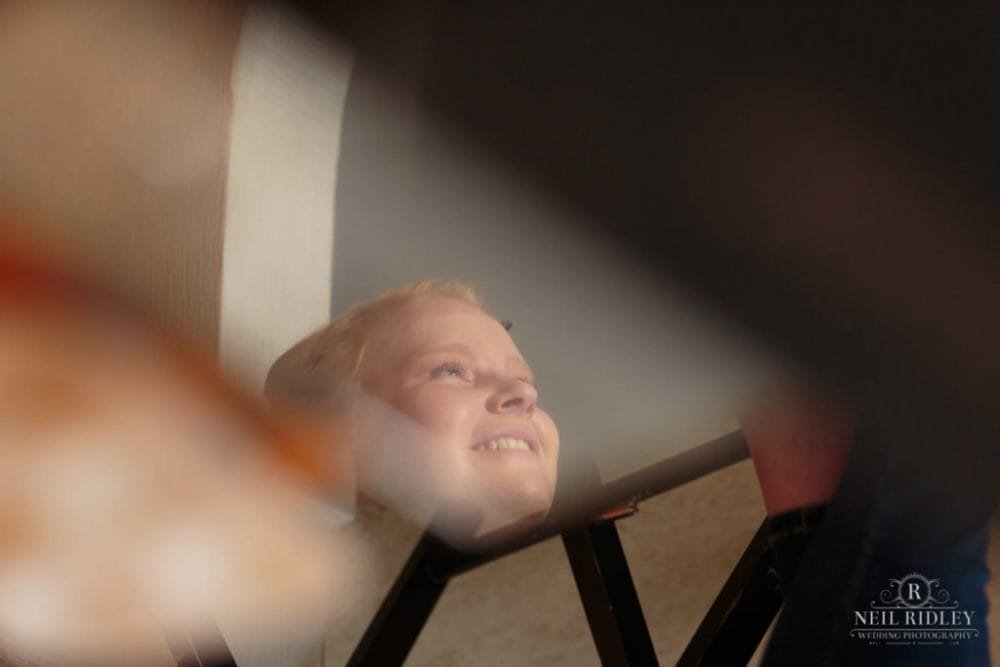 Her Make-Up Artist, Amy Brown 
and her Hairdresser Vikki Nelson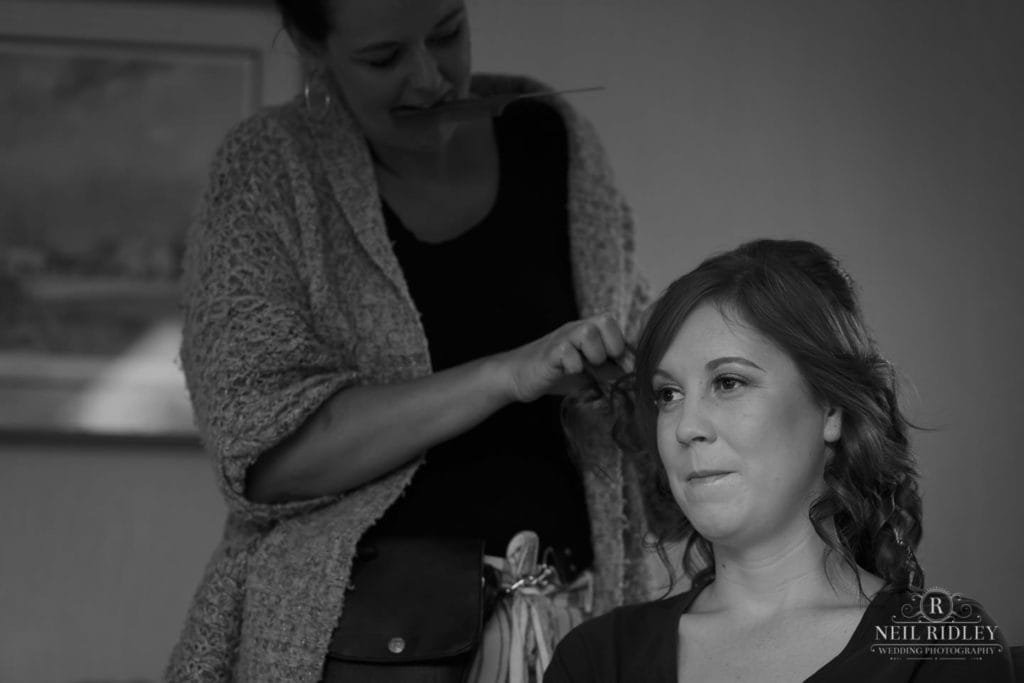 Bridal Prep brought lots of laughter, bacon sandwiches and glasses of Prosecco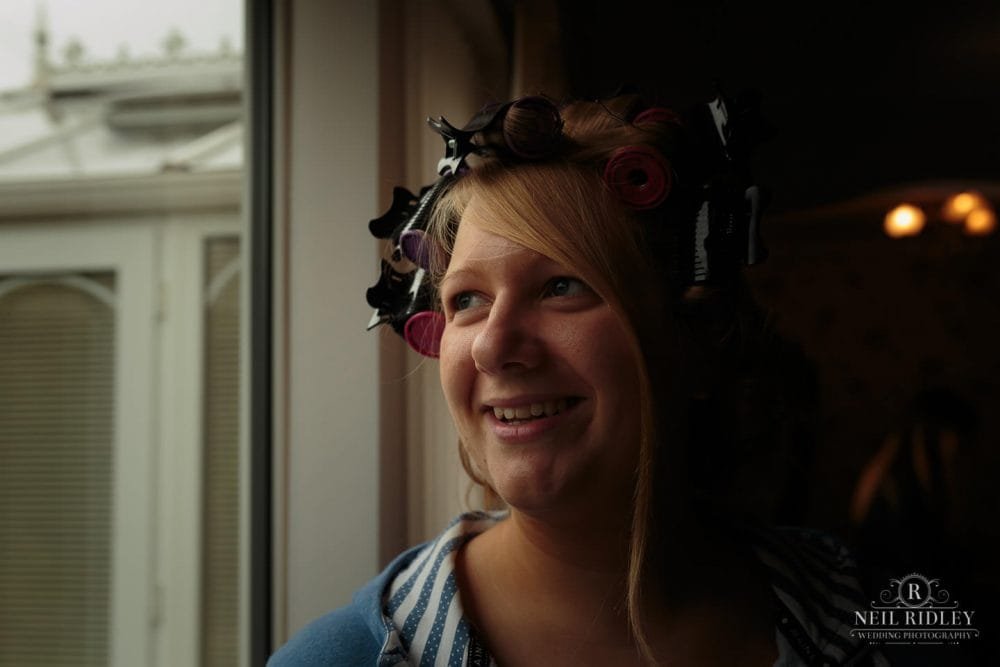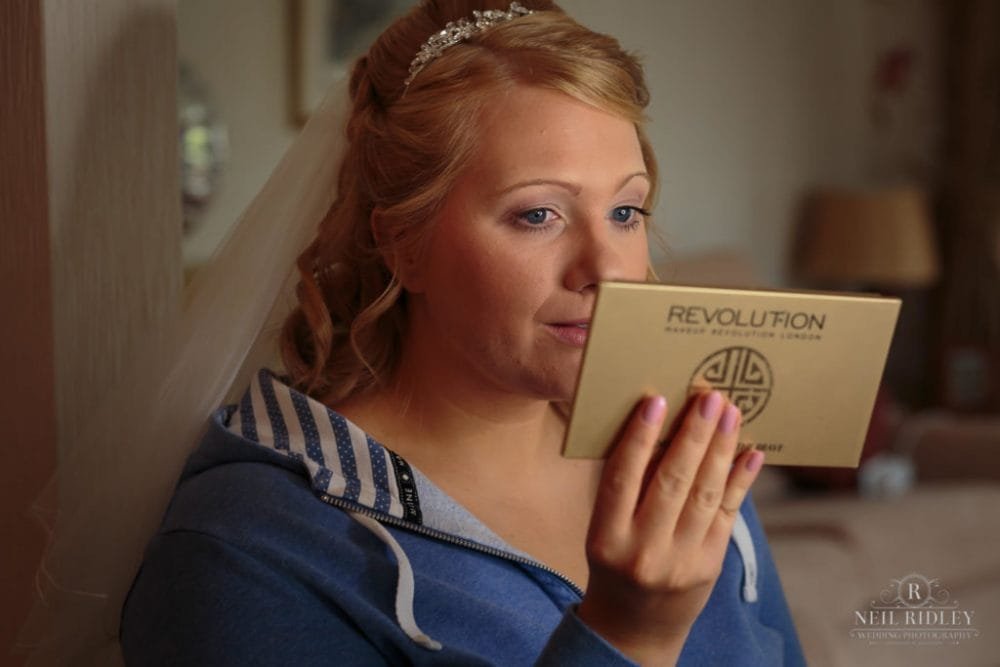 When not needed for advice, Dad escaped into the kitchen to watch a spot of television and to stay out of the way.  Dads are good at this 🙂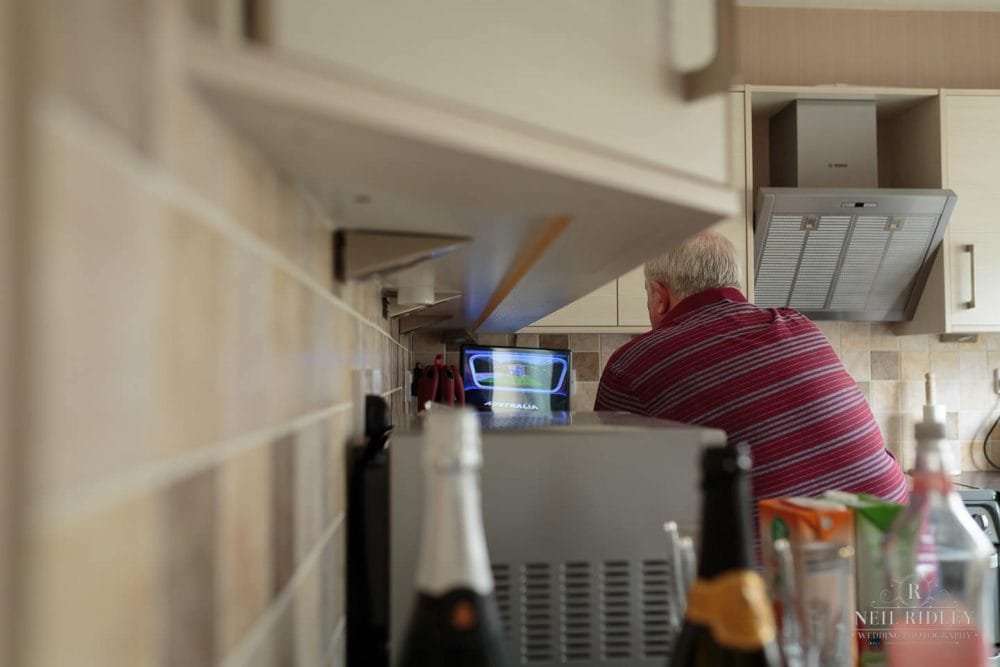 Aimee's Bridesmaids looked elegant in their Royal Blue dresses from Quiz with beaded detailing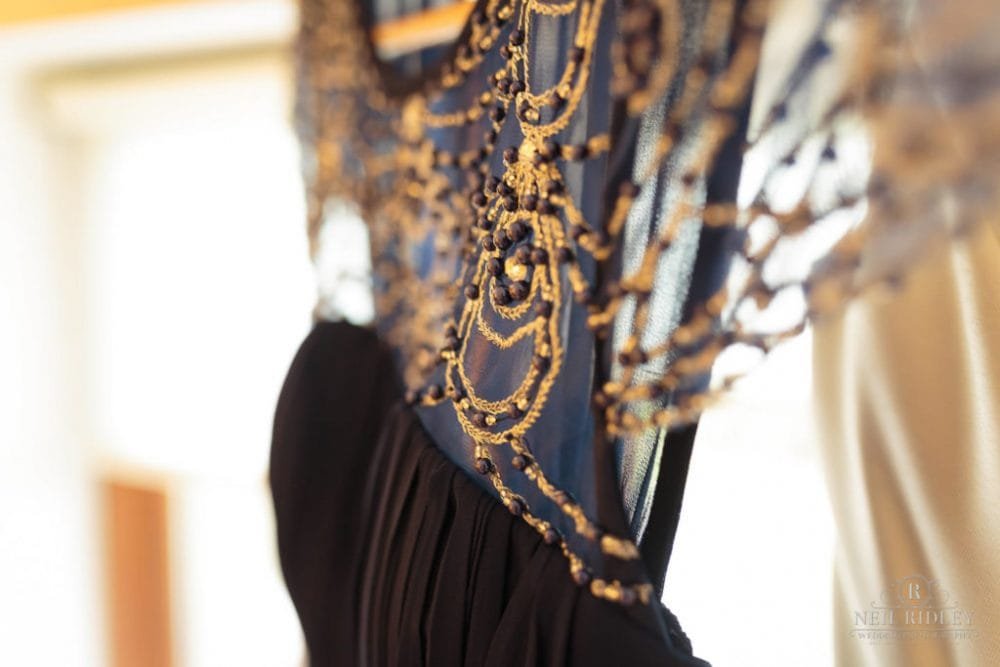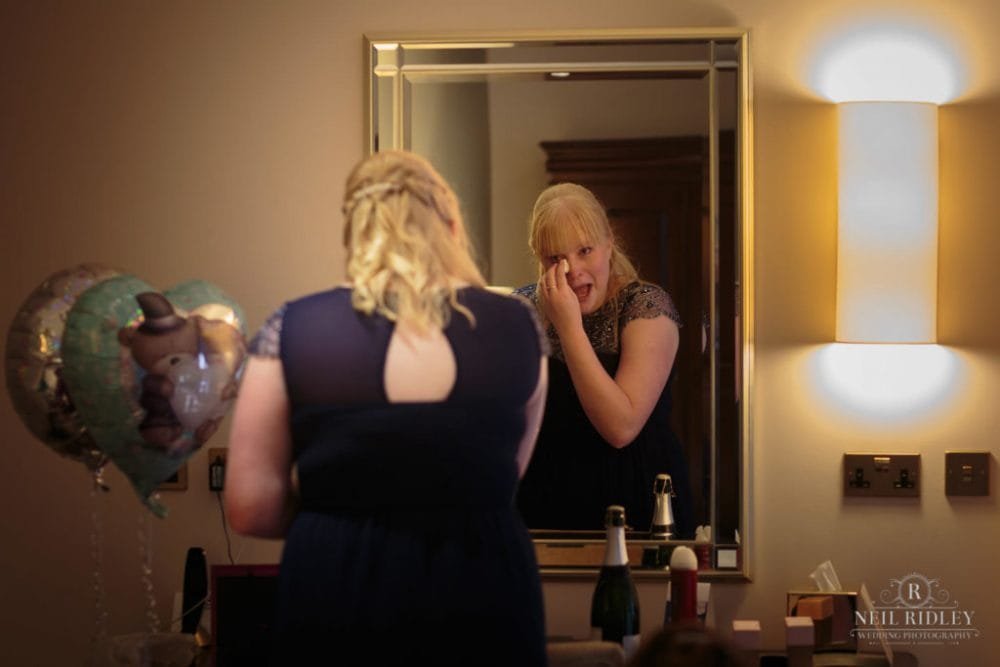 Aimee looked stunning in her full-length elegant gown from A Family Affair in Kendal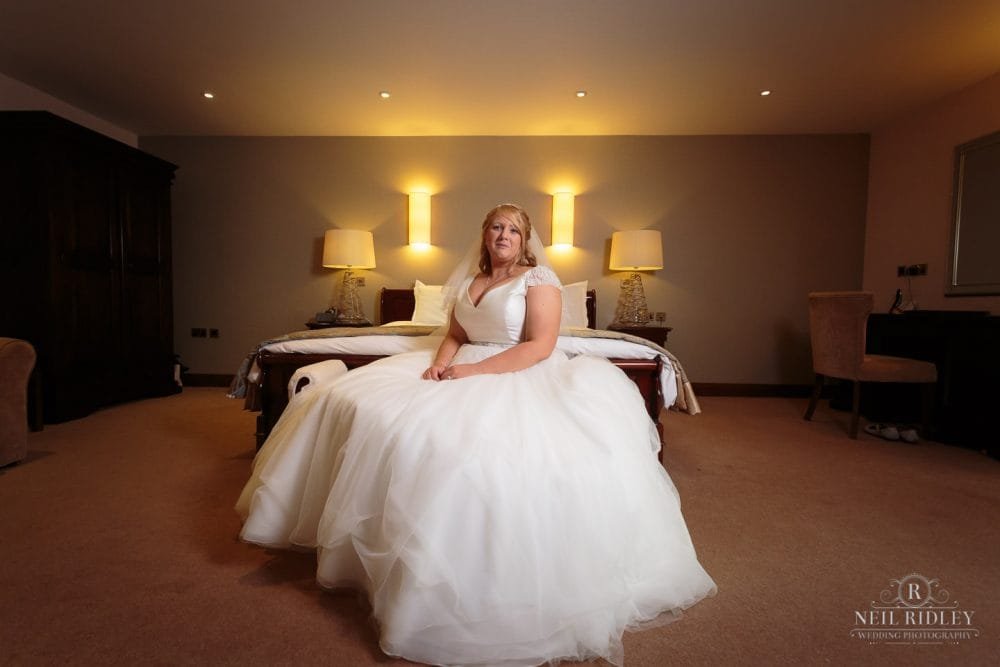 Her jewel-encrusted shoes from Pink Paradox matched perfectly, along with her carefully selected jewellery
Aimee's Bridal Bouquets were exquisite in their detail made by Flowers by Morgan in Garstang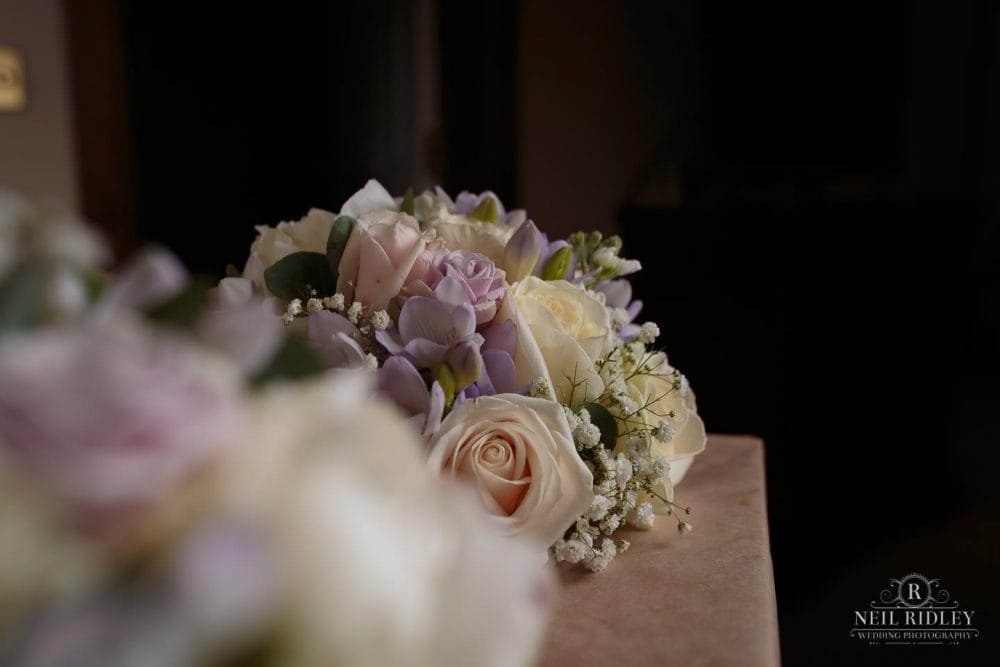 I left Aimee as she was making her final touches to leave her parents house and to begin her journey to become Mrs Stanhope, and caught up with Sam who was already at Garstang Country Hotel and Golf club. Sam was with his Sister who was his Best Woman, and also eight months pregnant!
Sam looked handsome in his suit from Slater's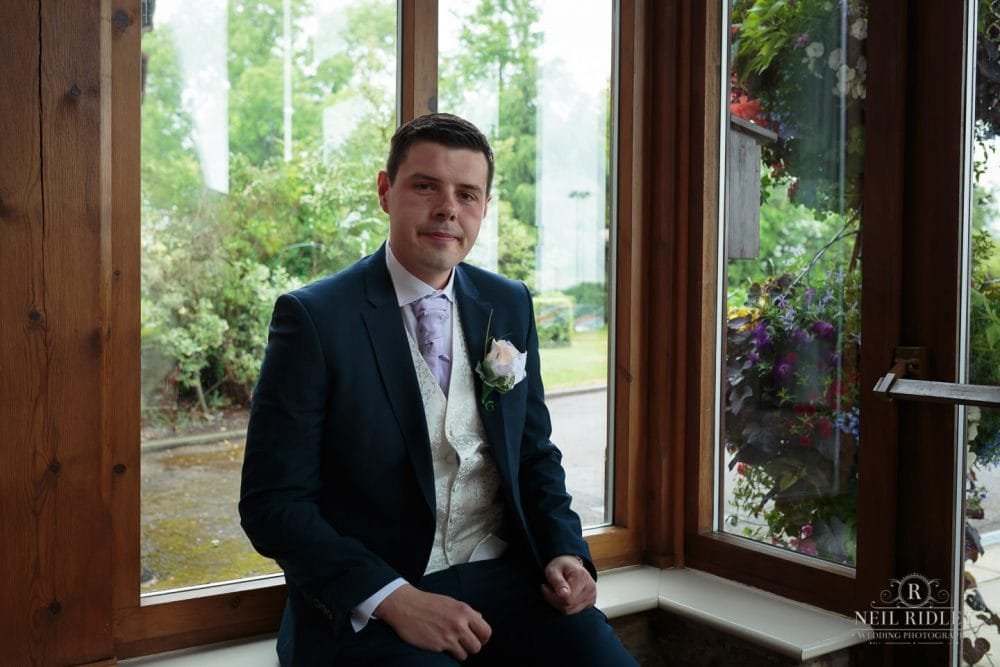 The Ceremony
As the guests arrived, nerves increased and a very emotional Sam waited for his Bride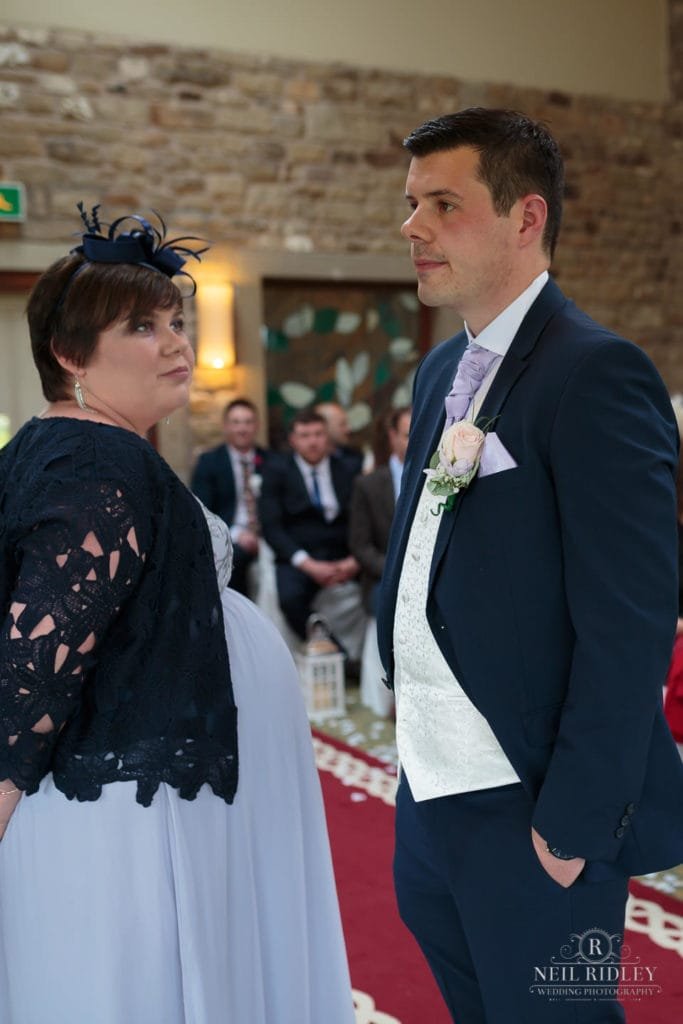 Aimee looked radiant as her very proud and emotional Father walked her down the aisle
Their wedding ceremony was perfect with lots of laughter and also many tears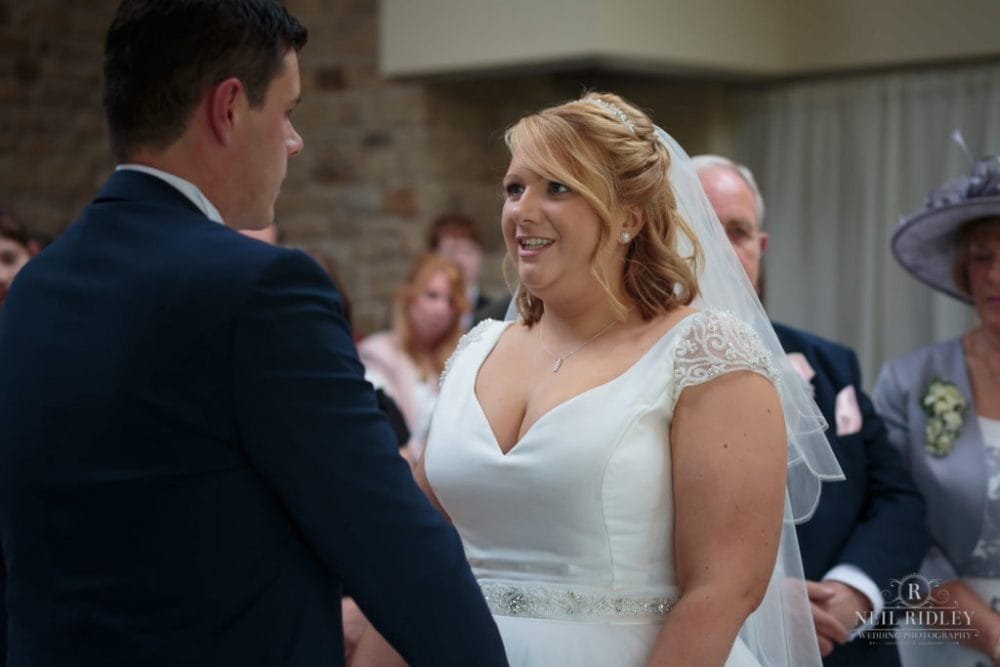 Rings from H.Samual were exchanged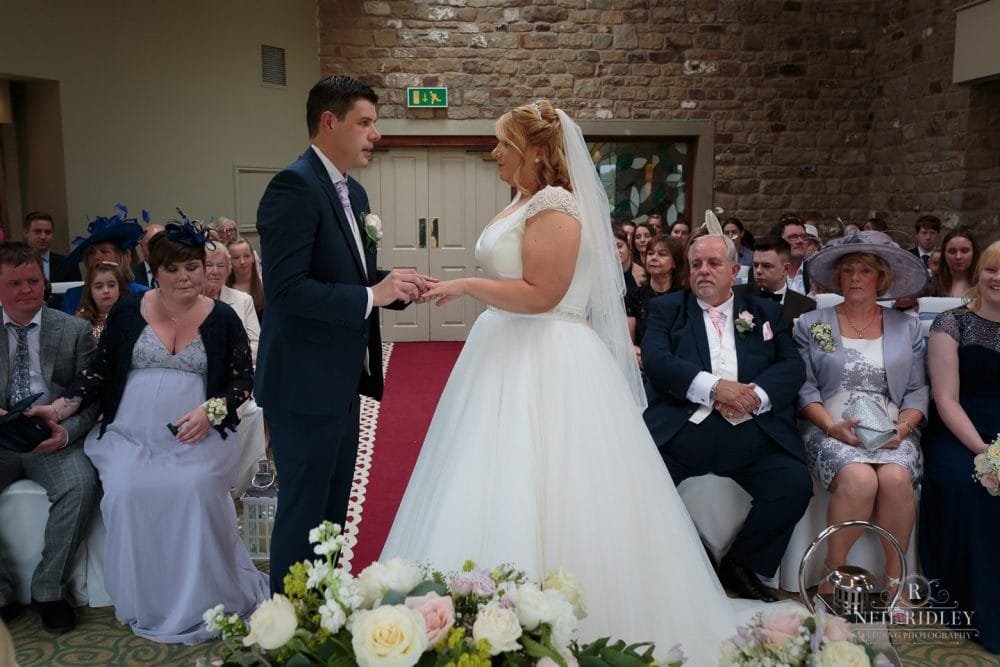 And as the happy couple left their ceremony room as Mr & Mrs Stanhope their guests greeted them with the warmest of greetings and hugs.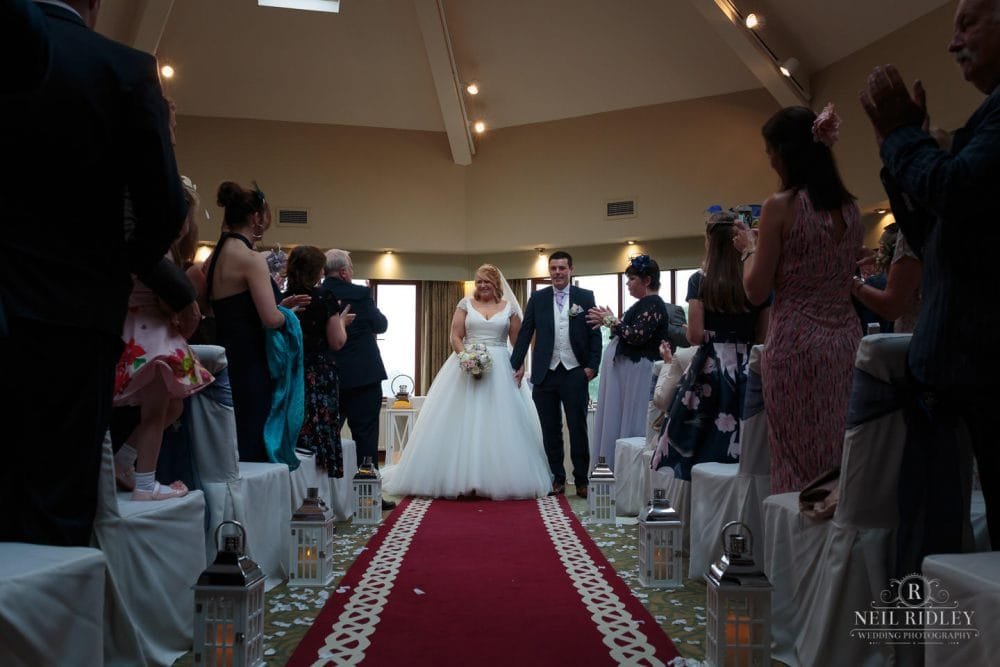 Their wedding guest sat down in the luxurious dining room ready for a delicious three-course wedding breakfast, whilst being entertained by the wonderful speeches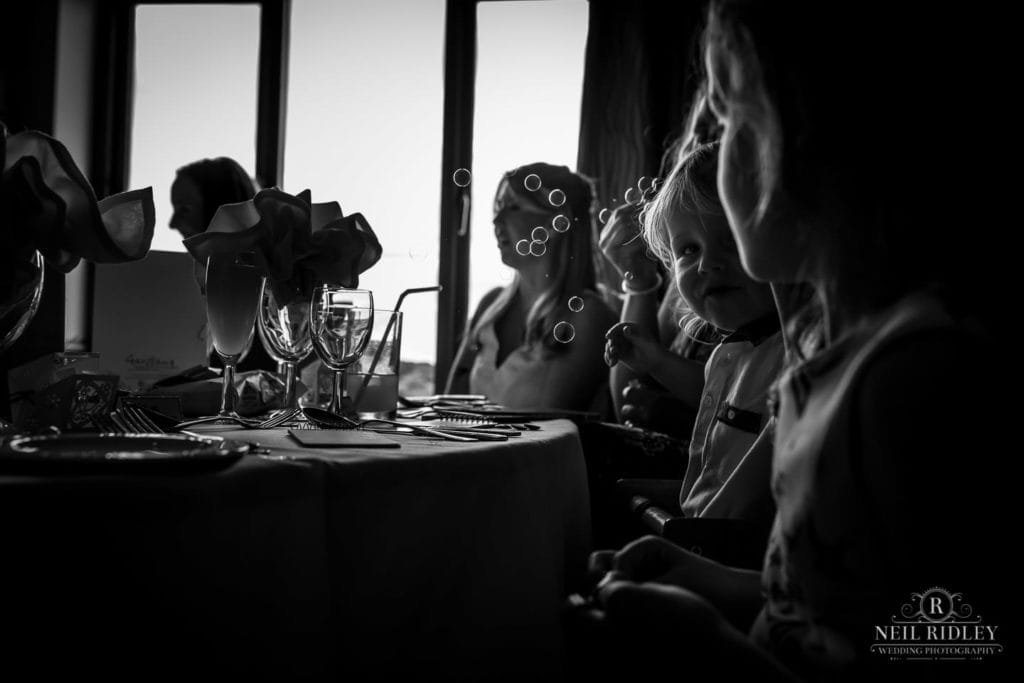 The weather outside was proving to be a beautiful and warm sunny day, so we grabbed the opportunity and made the most of the beautifully landscaped gardens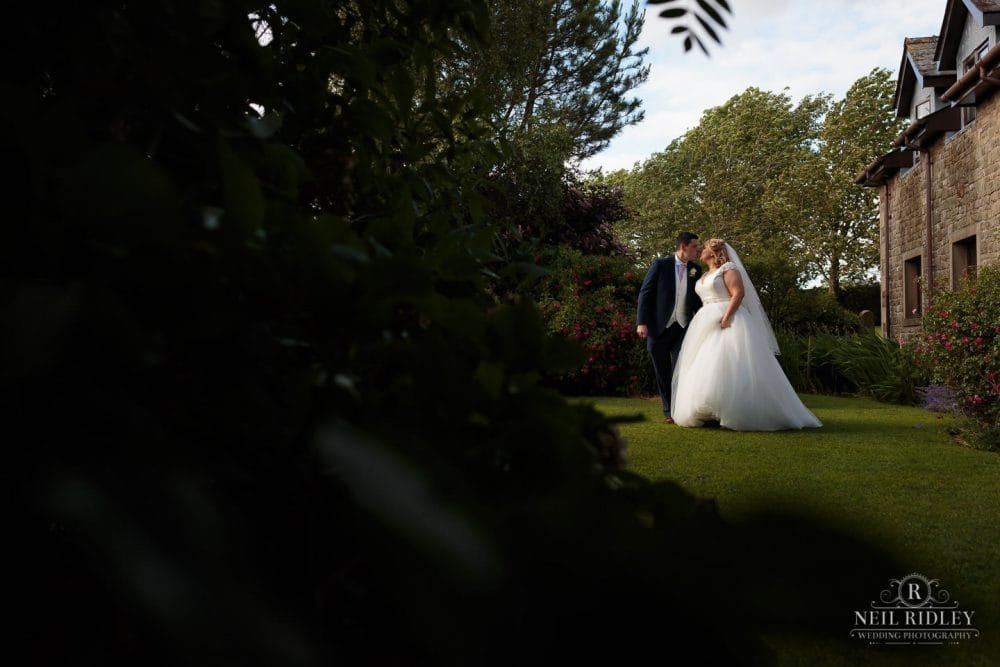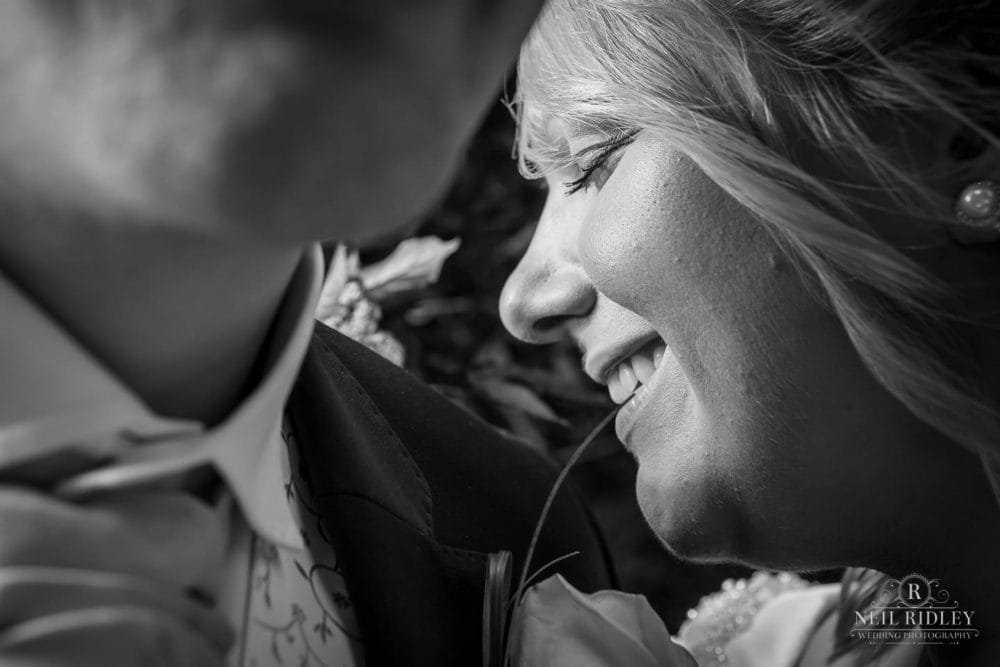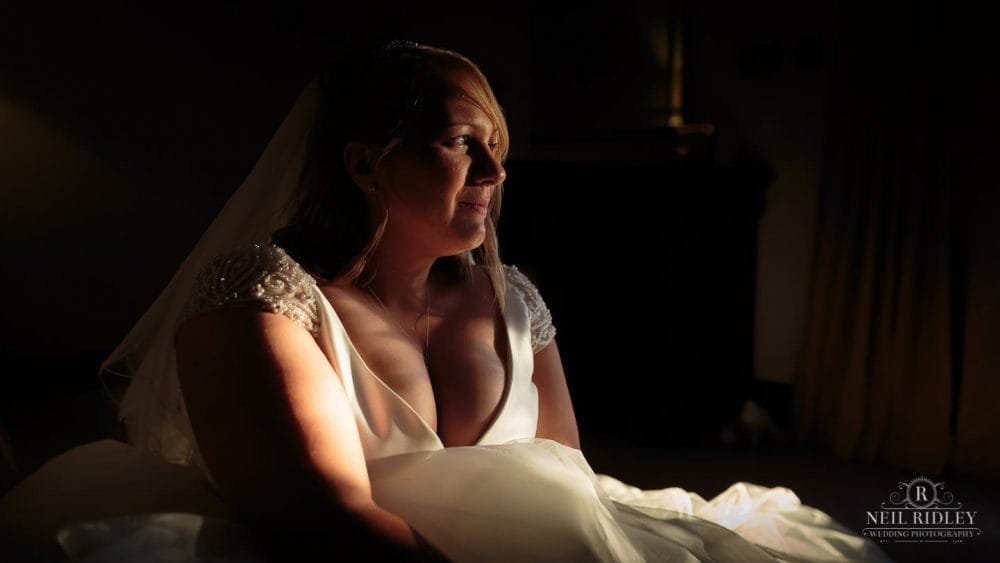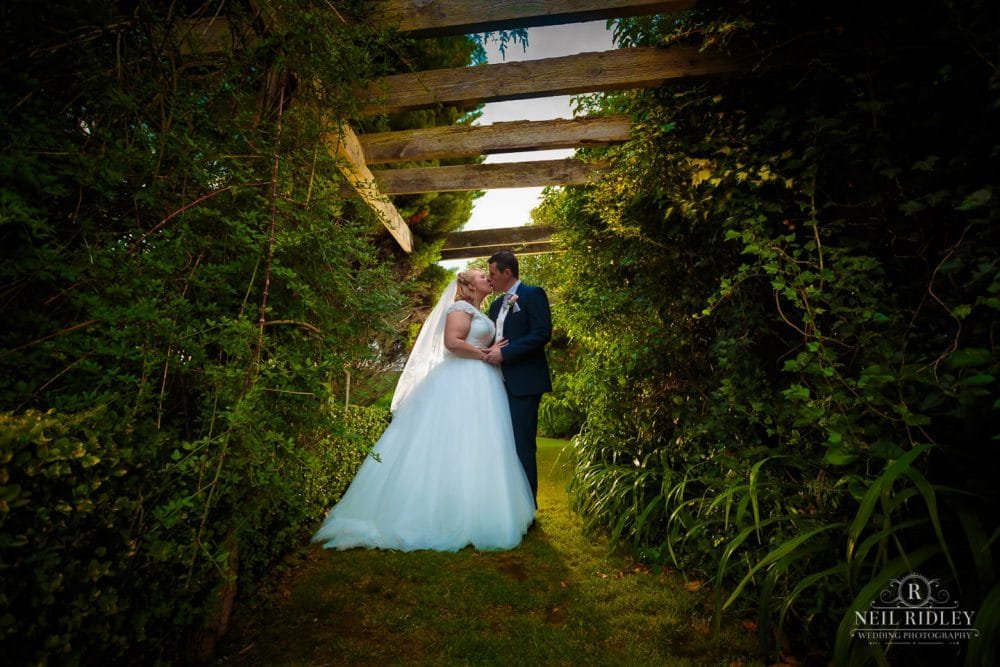 Evening Reception
As day turned into night, Garstang Golf club became alive with the celebrations. A magician was on hand that stunned Sam & Aimee's guest with his magic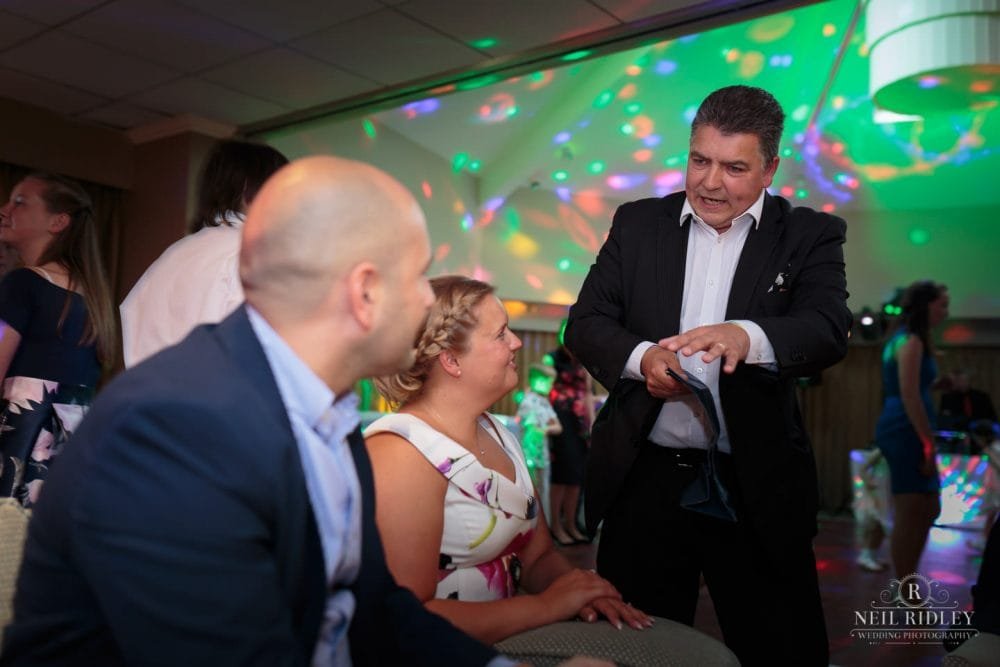 And a tantalising Chocolate Fountain with every delicacy you can imagine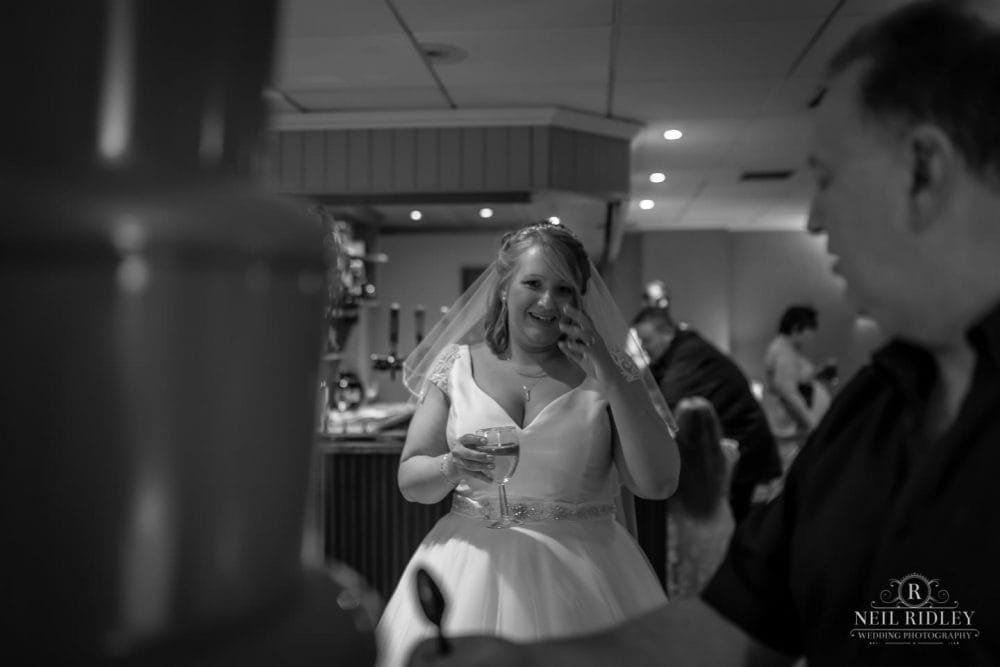 And if the Chocolate Fountain was not enough for the most sweet-toothed guests, there was always wedding cake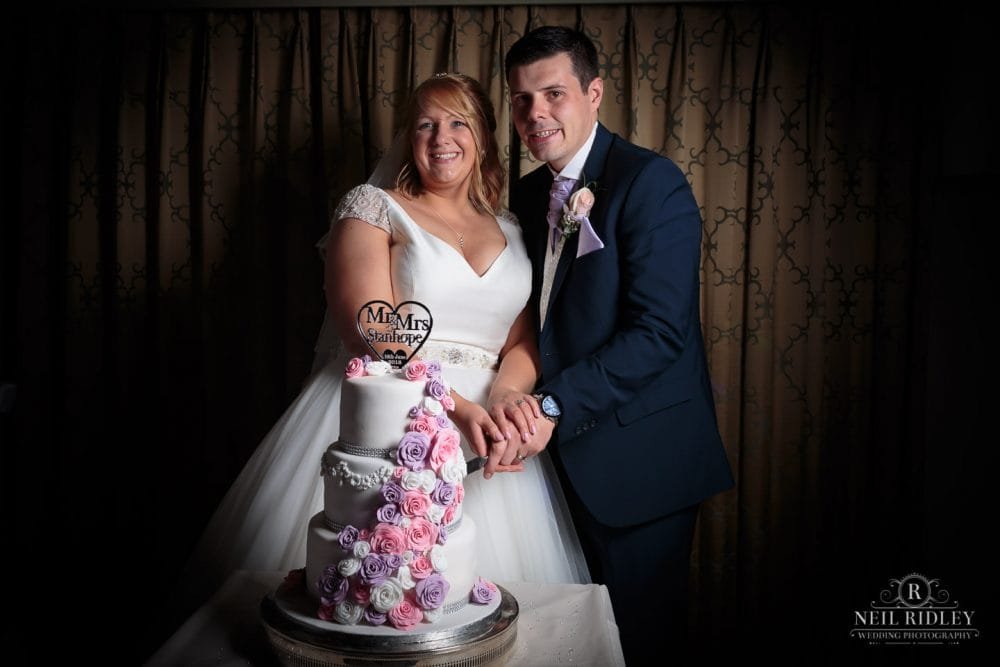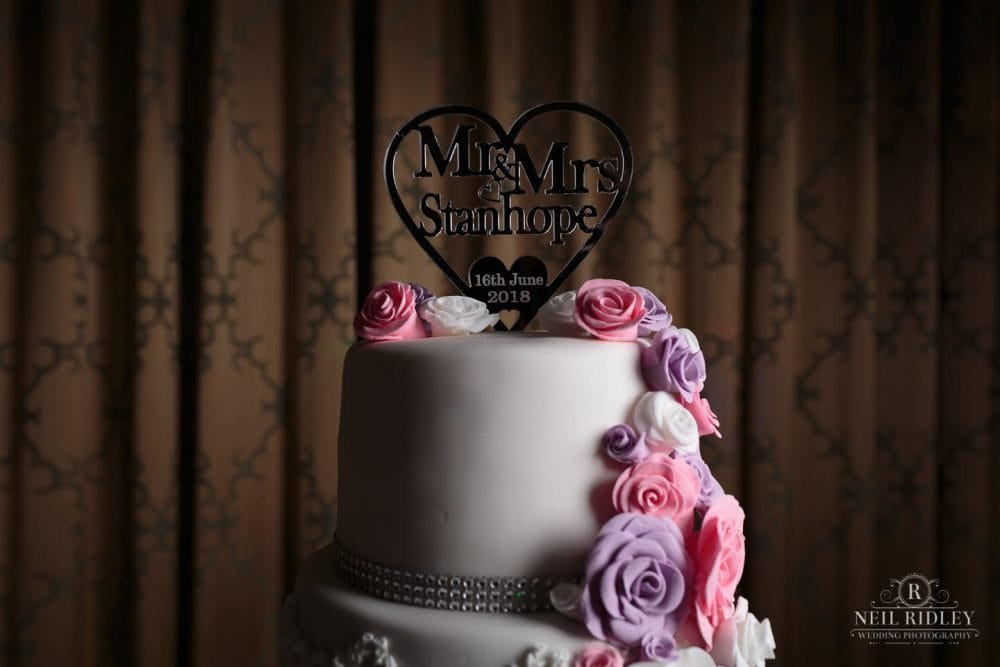 Sam & Aimee were joined on the dancefloor by their wedding party, and the dance floor was filled with guests celebrating their big day.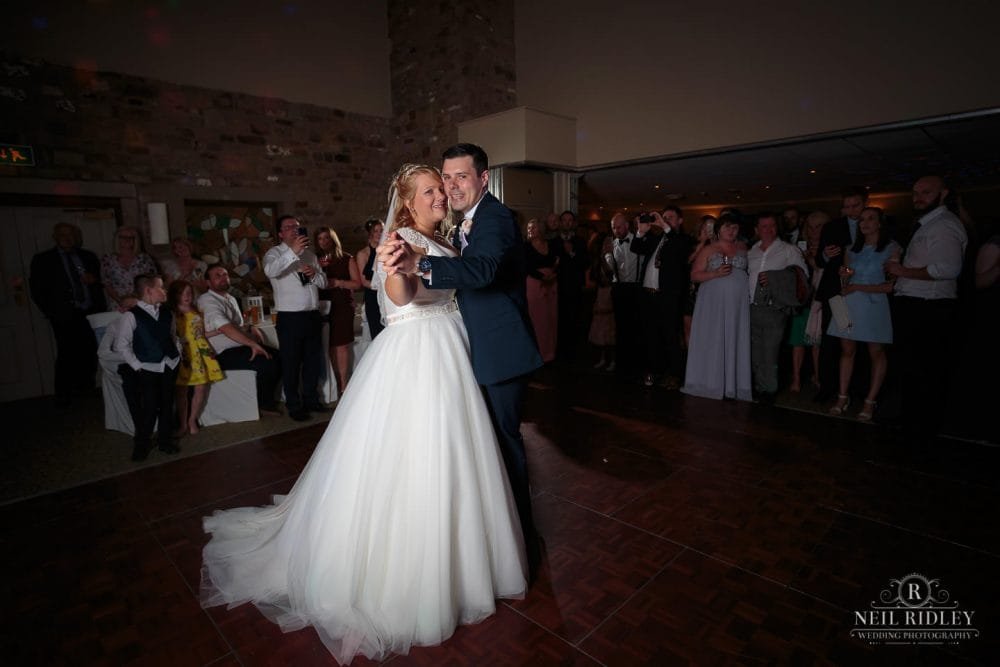 Sam & Aimee's wedding day was perfect in every way and I am truly honoured to have been a part of it.
To save photos to your phone, download the free Photo Moments app for iOS or Android
then click HERE to view the gallery.
Thank you for taking the time to read this blog post.
I would really appreciate it if you would leave a comment or perhaps share it on your own Social Media.