Lancaster Wedding Photographer
Paul and Yvonne
I first met Paul and Yvonne at a wedding fayre I was exhibiting at in Lancaster. They quickly got in touch and their booking was confirmed, probably the quickest booking I have had to date. Paul and Yvonne are super organised, and I quickly knew that being their Lancaster Wedding Photographer on their wedding day would be great fun.
Paul and Yvonne were getting married at the spectacular Ashton Memorial which is in Williamson Park in Lancaster. Ashton Memorial is a folly built between 1907 and 1909 and overlooks all of Lancaster, you can see its huge copper dome from the M6, it's huge!
The wedding reception was to be held at Lancaster Brewery, a fully working brewery just down the road, with a great atmosphere and room for a marquee in the grounds.
I started my journey to Lancaster bright and early as I was meeting up with my second shooter, the very talented Will Stockton before going to meet up with Yvonne and her bridal party at Lancaster House Hotel.
Bridal prep was just getting started and the make up artist was on hand to make sure everyone was looking their best.
Yvonne's Bridal Party joined us as the morning rapidly passed by. The most common thing that Brides and Grooms say to me about their day is that they had no idea just how fast time would go by.  One minute everyone is relaxed and remarking that 'We have ages yet', next moment everyone is running around with 5 minutes to spare, trying to find the Grooms cufflinks and worrying that the car will leave without them.  Relax, it wont.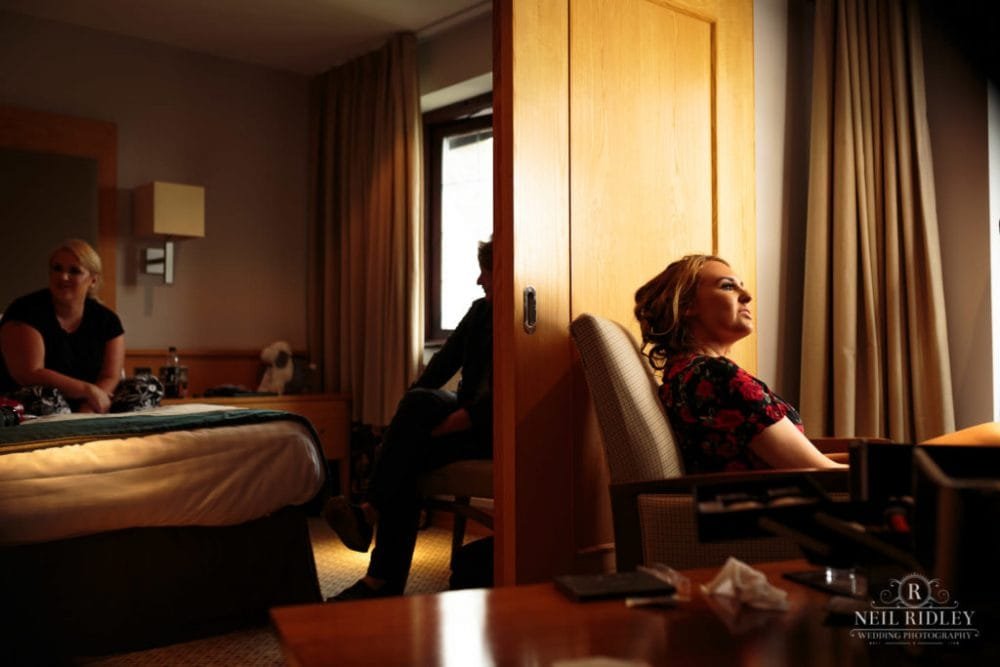 Yvonne was booked in for a trip to the Hotel Hairdresser's for the final touches.  It's really quite 'cosy' in there, certainly no room for me and my two cameras, so this shot was taken through a gap in the door from the corridor outside.
Yvonne's wedding dress was stunning, with a beautiful delicate veil.  Will and I spent quite a while in this corridor with flashguns, brackets, light stands and modifiers.  In the end we got this shot by one of us holding the flash and the other taking the picture.  Sometimes the simplest solution really is best.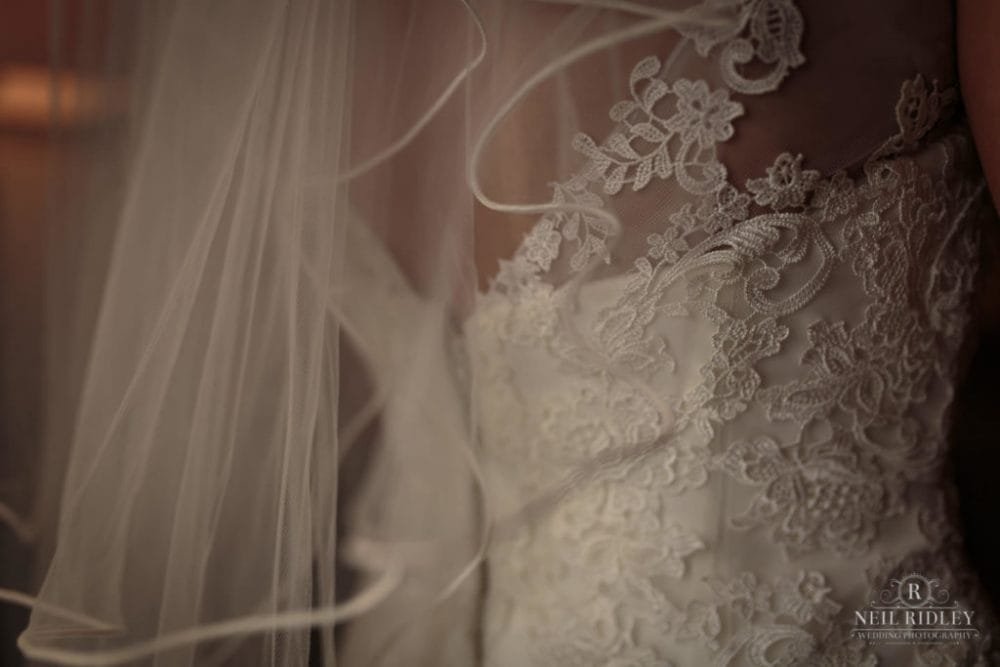 Yvonnes shoes matched her dress perfectly.
I left Yvonne at the hotel and made my way to the Ashton Memorial.  Typically for me the access gate was locked so I ended up carrying 3 bags of gear and 2 cameras uphill through the park. Once again I swore to myself that it was time to lose some weight.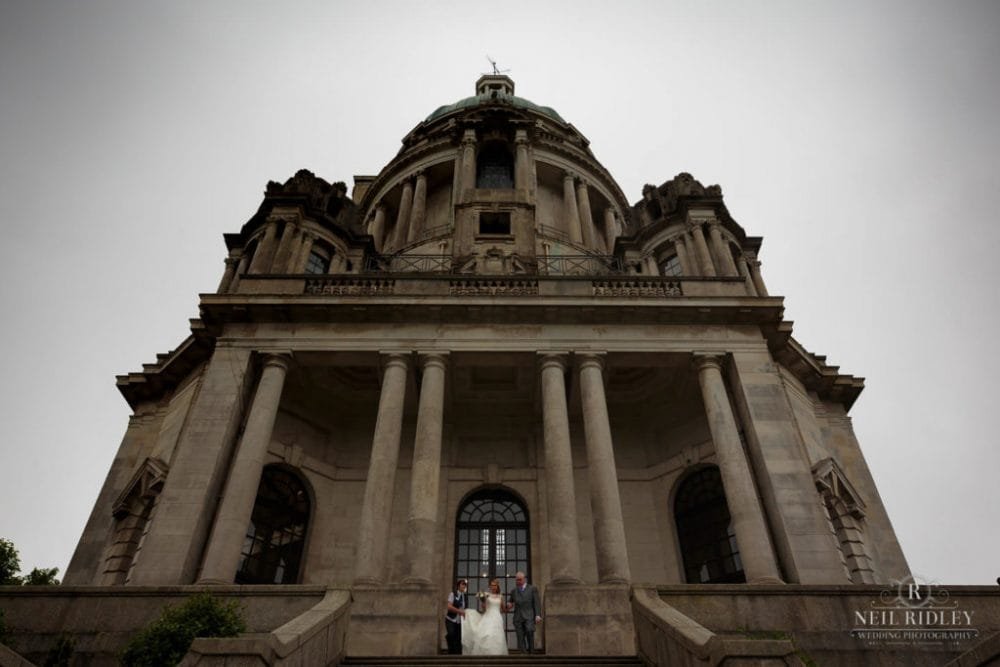 Paul and his Best Man waited patiently inside the Ashton Memorial.  Once I had spoken with the Registrar I set myself up for the service.  The Ashton Memorial is surprisingly bright inside, the marble floors bounce so much light from the huge windows.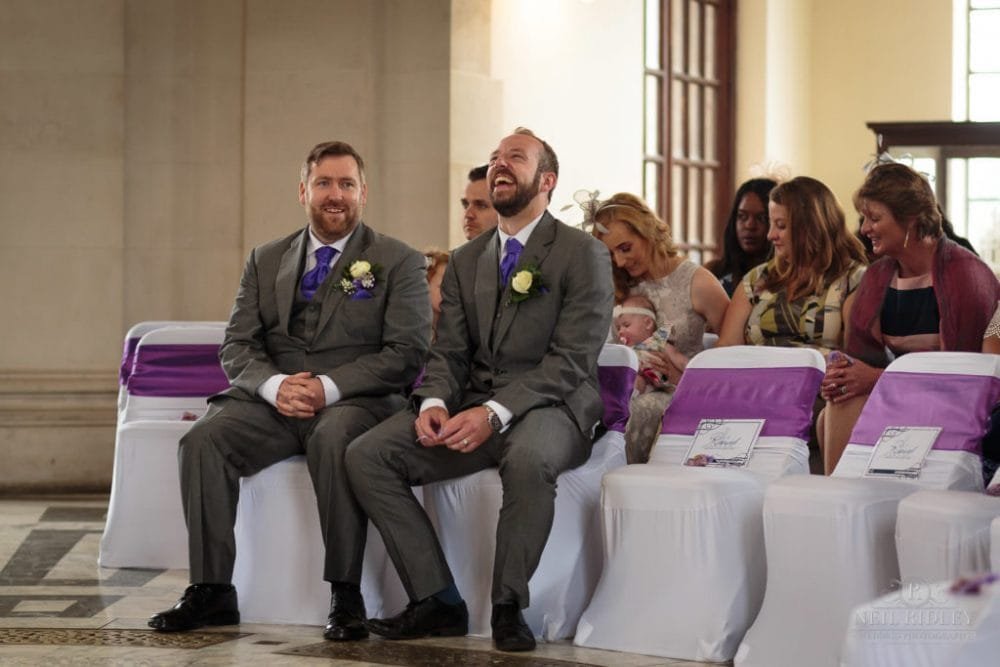 The Ceremony
It was wonderful to watch Yvonne and Paul demonstrate their commitment to each other during their ceremony at Ashton Memorial, whilst watched by their very closest of friends and family.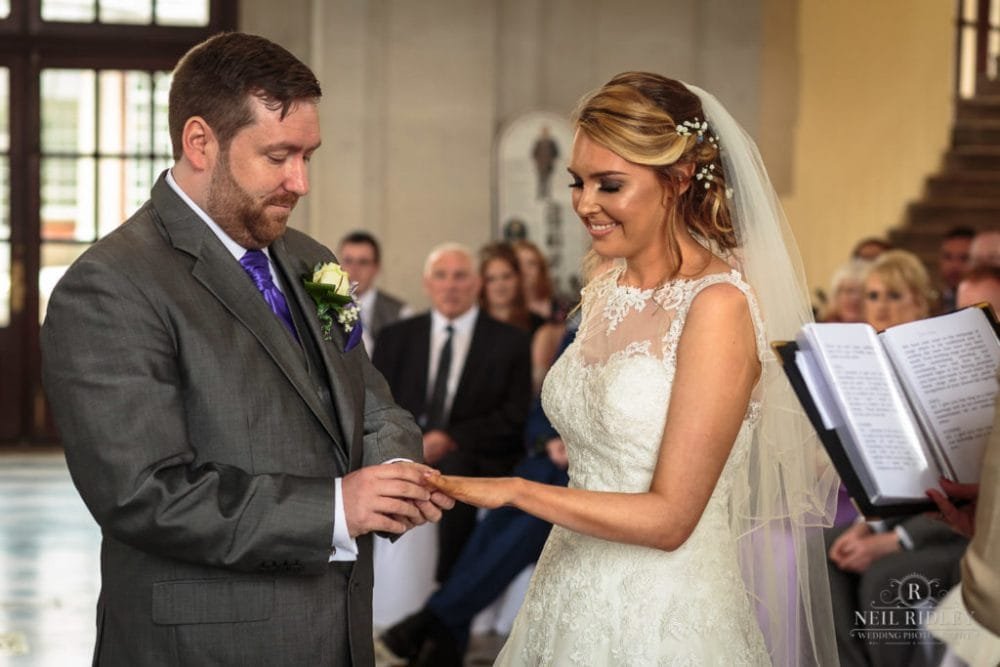 Leaving as Mr & Mrs they were showered with confetti by their family and friends.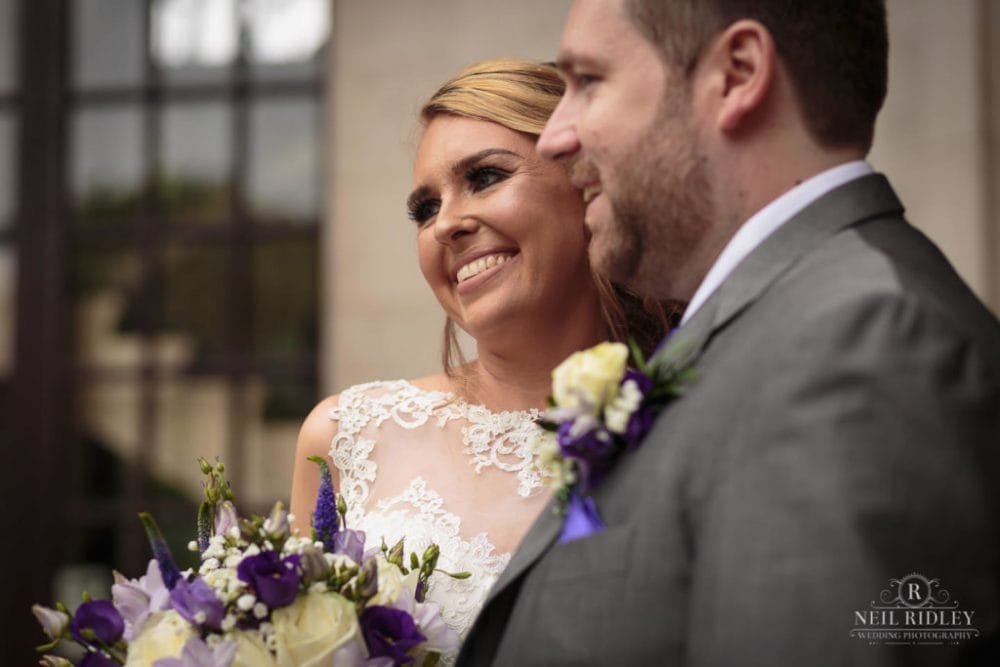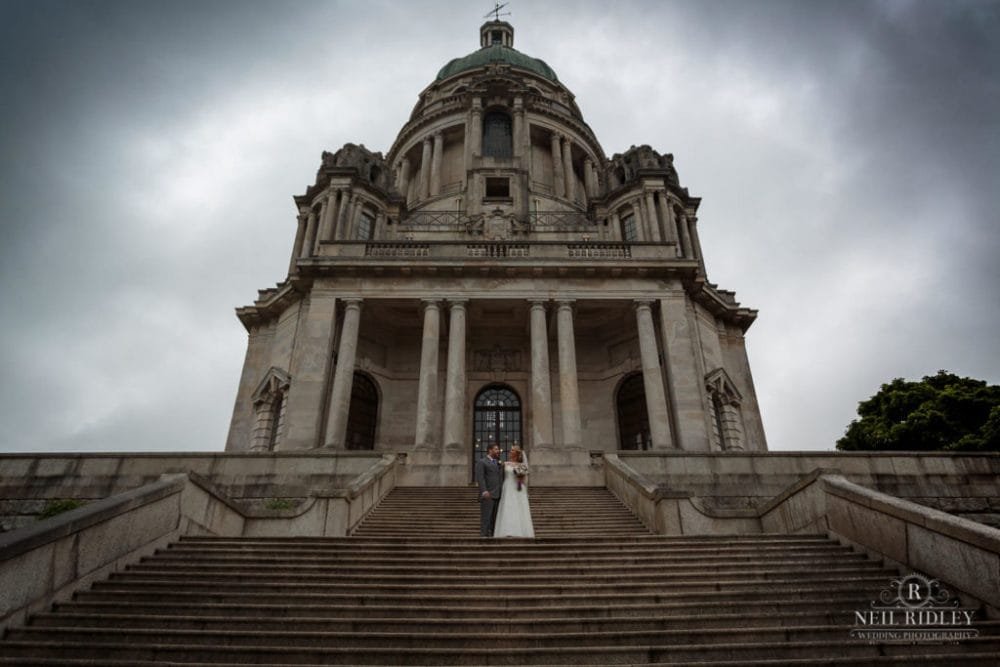 Being super organised, Paul and Yvonne had built time into their day for us to go wandering around Williamson Park.  So we used this time for some portrait shots down by the pond and on the bridge.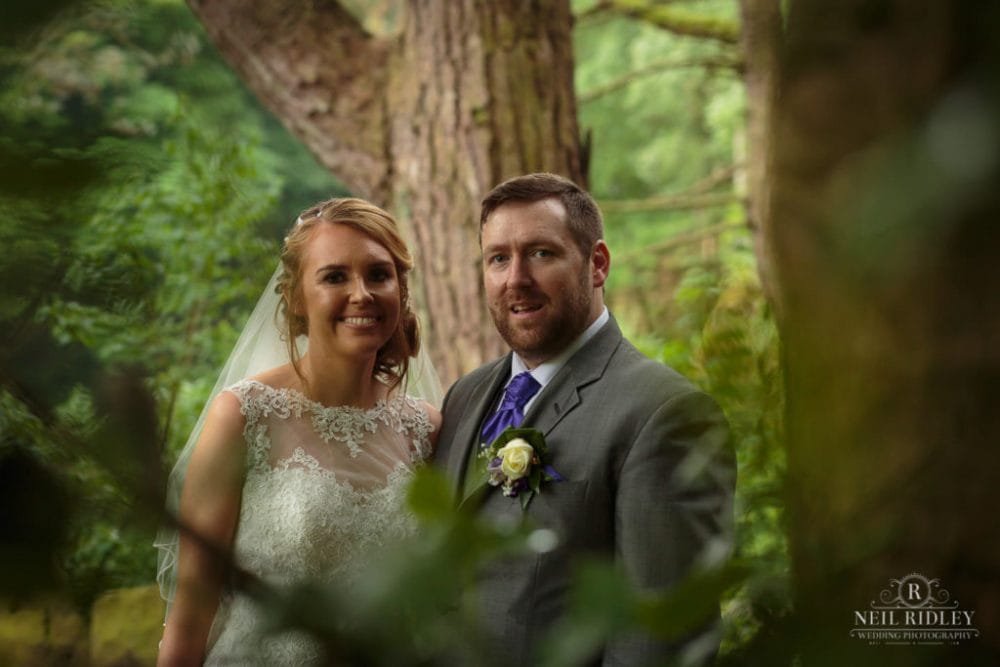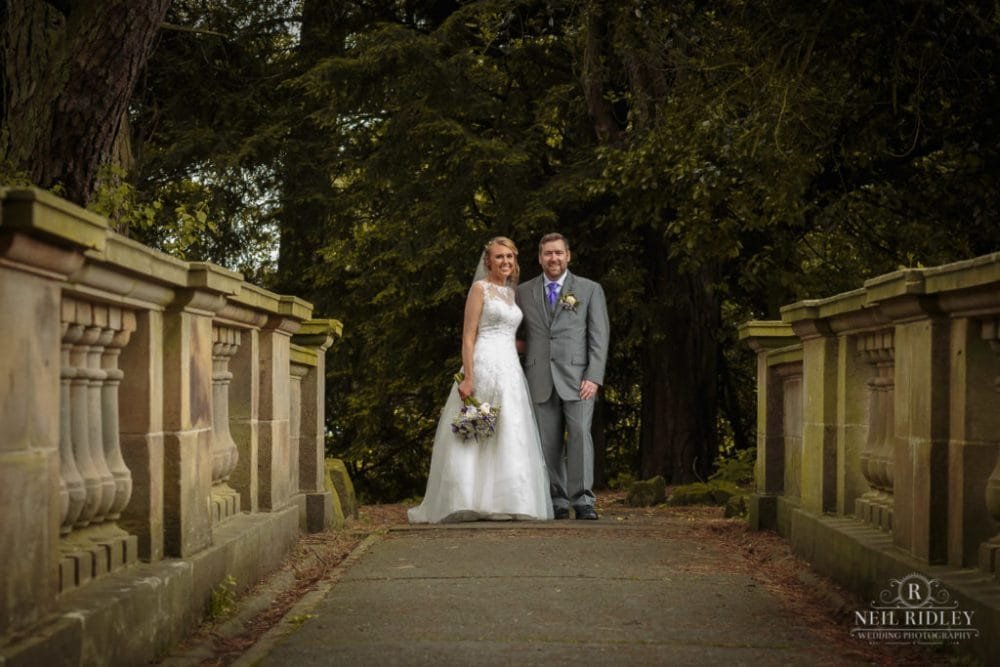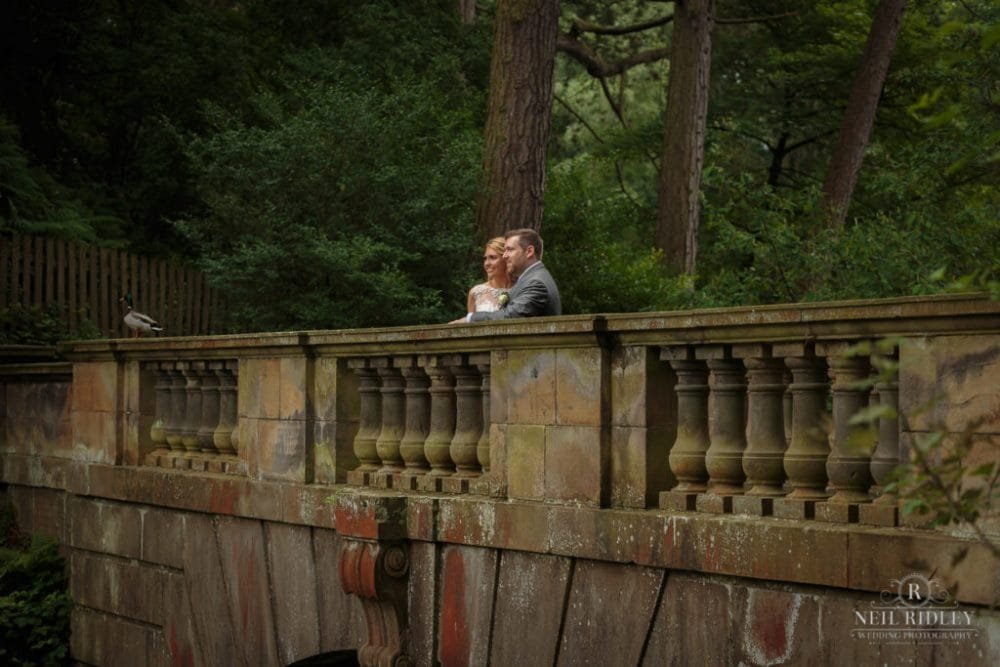 The Wedding Reception
Everyone was in a celebratory mood, and Lancaster Brewery was the perfect location for Paul and Yvonne's celebrations. The compere had everyone dancing on their chairs, singing and competing with other tables.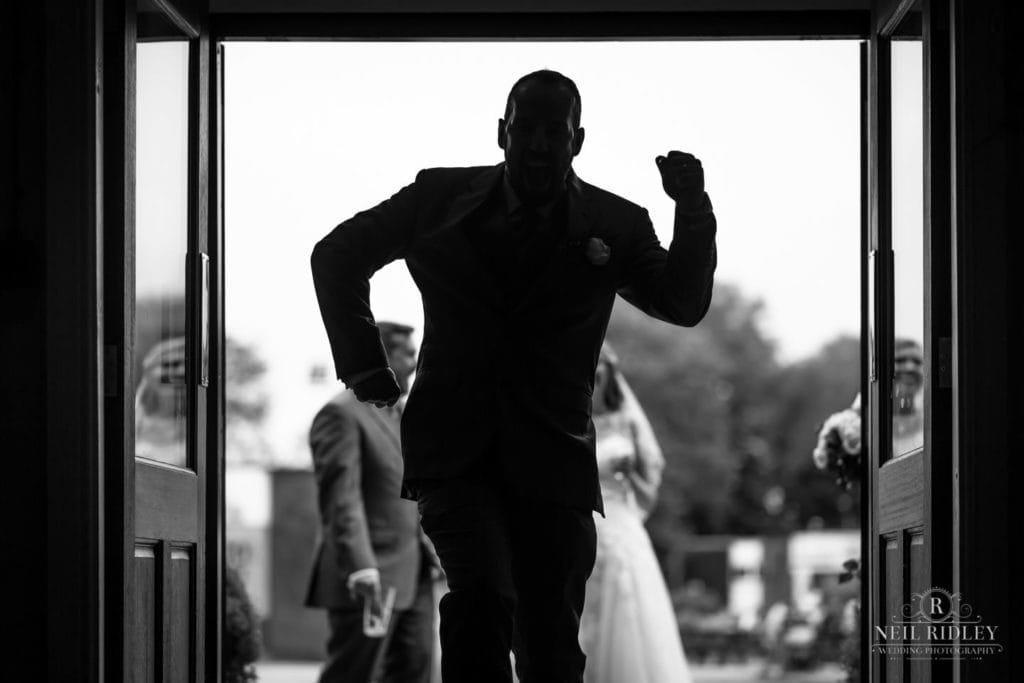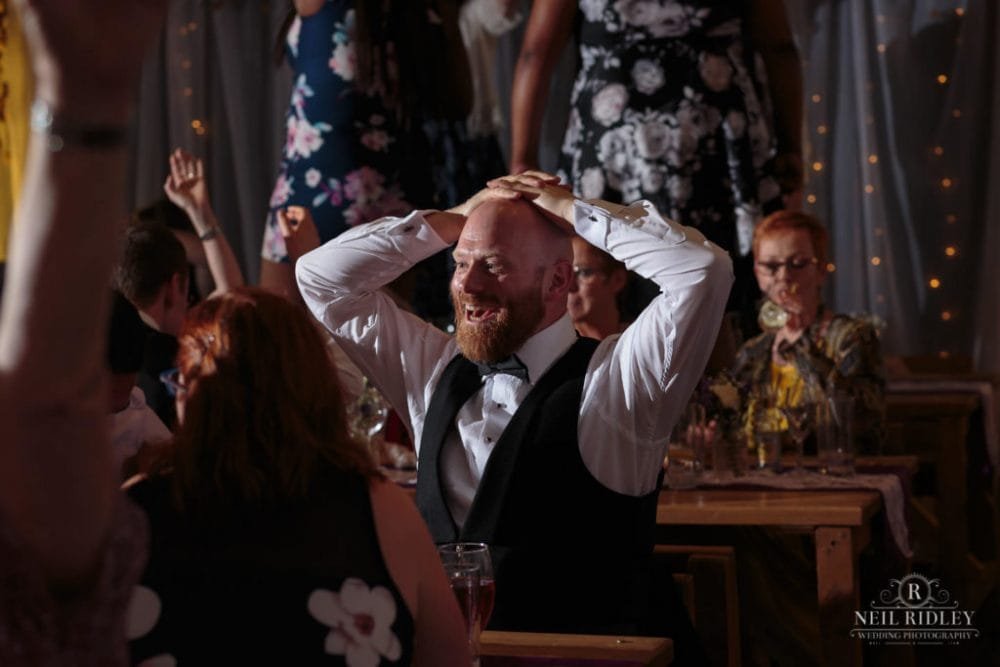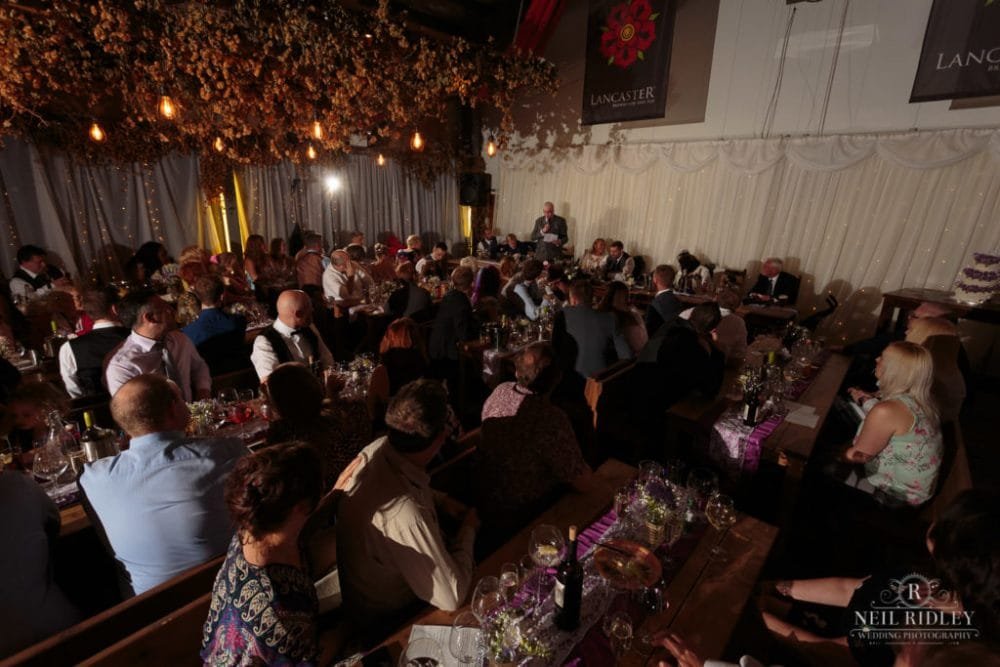 The compere hosted the newly married couple in a game of Mr & Mrs with questions provided by the guests.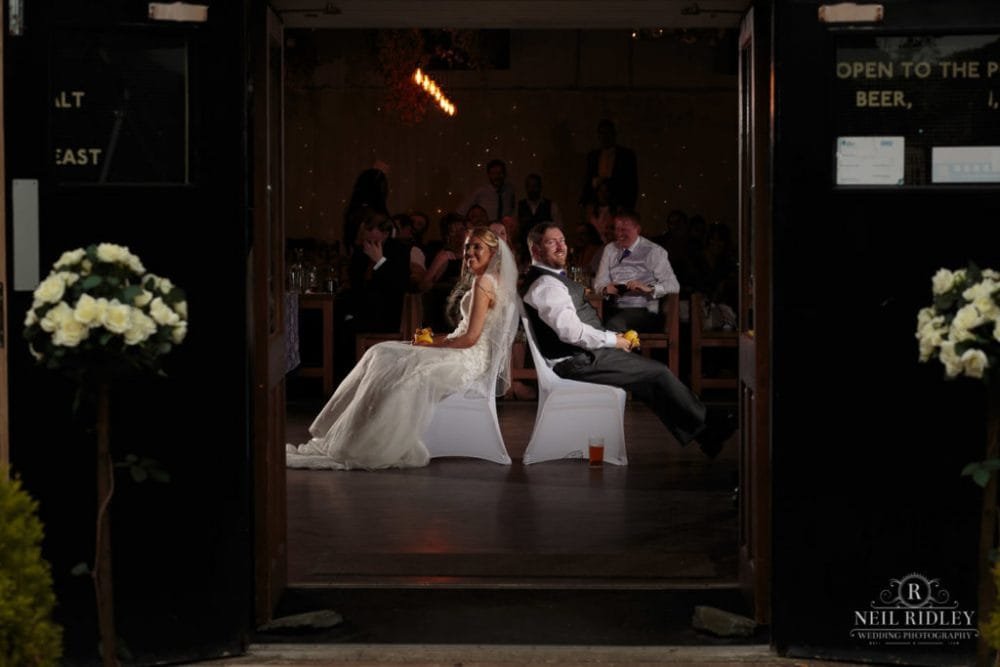 After the games the beautiful cake was cut and everyone prepared for the couples first dance.
The celebrations took off when the music began, with everyone joining Paul and Yvonne on the dancefloor after their First Dance.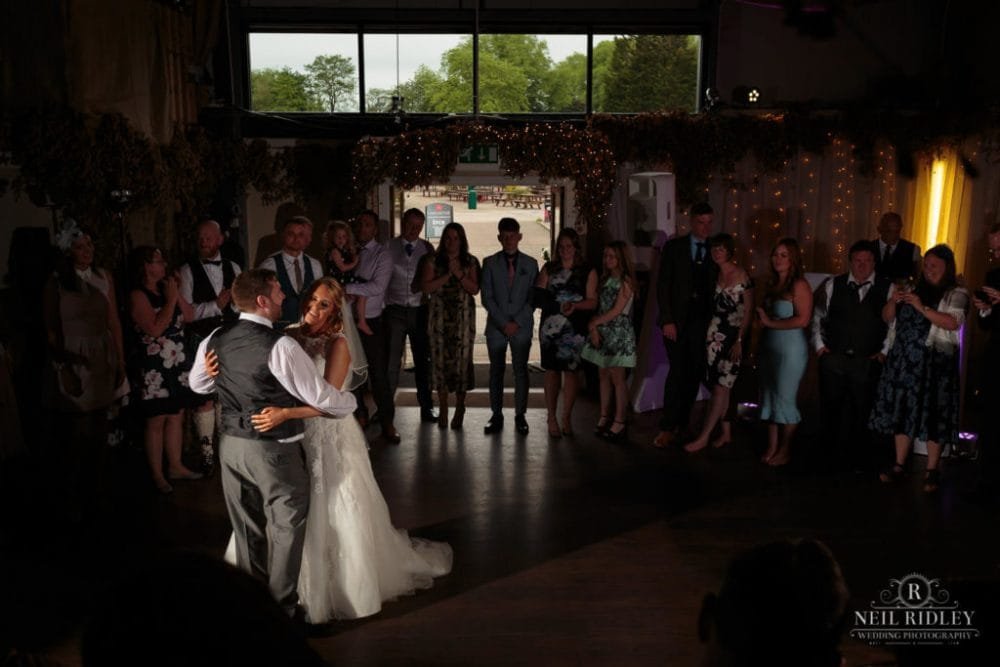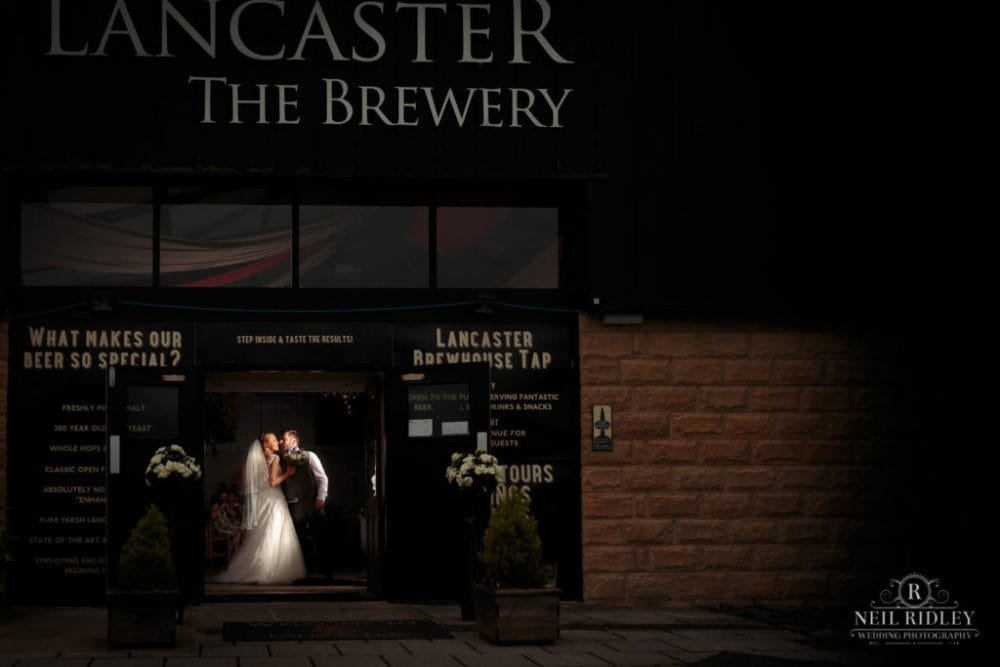 I absolutely love being a Lancaster Wedding Photographer as the Ashton Memorial is one of my favourite places to shoot.  If you are considering getting married at the Ashton memorial and are looking for a Lancaster Wedding Photographer, please get in touch.  Next years availability is almost gone and 2020 is filling up fast!
To save photos to your phone, download the free Photo Moments app for iOS or Android
then click HERE to view the gallery.
LINK WILL GO LIVE at 8PM 18 June 2018
Thank you for taking the time to read this blog post.
I would really appreciate it if you would leave a comment or perhaps share it on your own Social Media.